Pumpkin Scented Pine Cone
Pumpkins and pine cones are sure signs of the fall season. Take a look below how we took inspiration from both to create a pumpkin scented pine cone that looks and smells great! This is such an easy craft to create, perfect for kids or even adults who want to get a little creative. Take a look at how you can get started.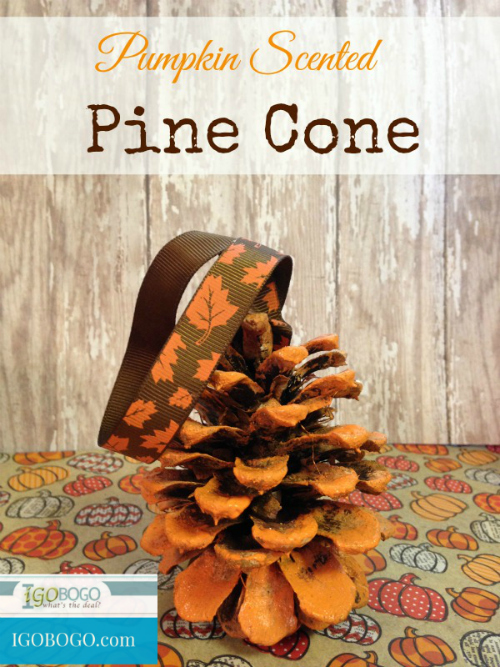 Supplies needed:
Large pine cones
Orange craft paint
1 teaspoon of pumpkin spice
1 teaspoon of nutmeg or cinnamon (or both if you wish)
Craft glue
Ribbon of choice
Directions:
1. Begin by applying a rough coat of orange craft paint to the pine cone. Allow it to dry.
2. While the paint is drying, pour some orange paint into a dish. About 2 tablespoons is good. Stir in the pumpkin spice as well as the nutmeg or cinnamon.  Stir well.
3. Apply the scented paint to the pine cone. You will already notice how great it smells! Cover the entire pine cone with the paint.
4. Once the paint has dried, attach a piece of ribbon for hanging. Snip a length, bend it in half, and glue it to the top of the pine cone.
When your ribbon is dry, the pumpkin scented pine cone is now ready to be displayed. Hang it anywhere you can use a touch of fall color and scent!
Gather your supplies and give this pumpkin scented pine cone a try! It is a frugal fall craft that smells as good as it looks.