Around Christmas time, I always love doing a craft with my family. Making things while gathered around the Christmas tree and listening to Christmas music gives everyone the best feeling. If you like doing this as well, check out this fun craft that is affordable and fun!
PLUS, be sure to stick around to the end to find out how to enter to win a $500 PayPal Gift Card!!
In this craft we will be making a cute Farmhouse Triangle Wooden Shelf. You can get most all of the supplies at the Dollar Tree! Pretty awesome, right? Once you are done with this craft you can use it around the house and style with it for the entire Christmas season. You can also use this craft as an art lesson with the kiddos or a woodwork project.
Ready to begin? Check the supply list below to get all of the supplies you need to create this beautiful wooden shelf. Last but not least, have fun!
Supplies: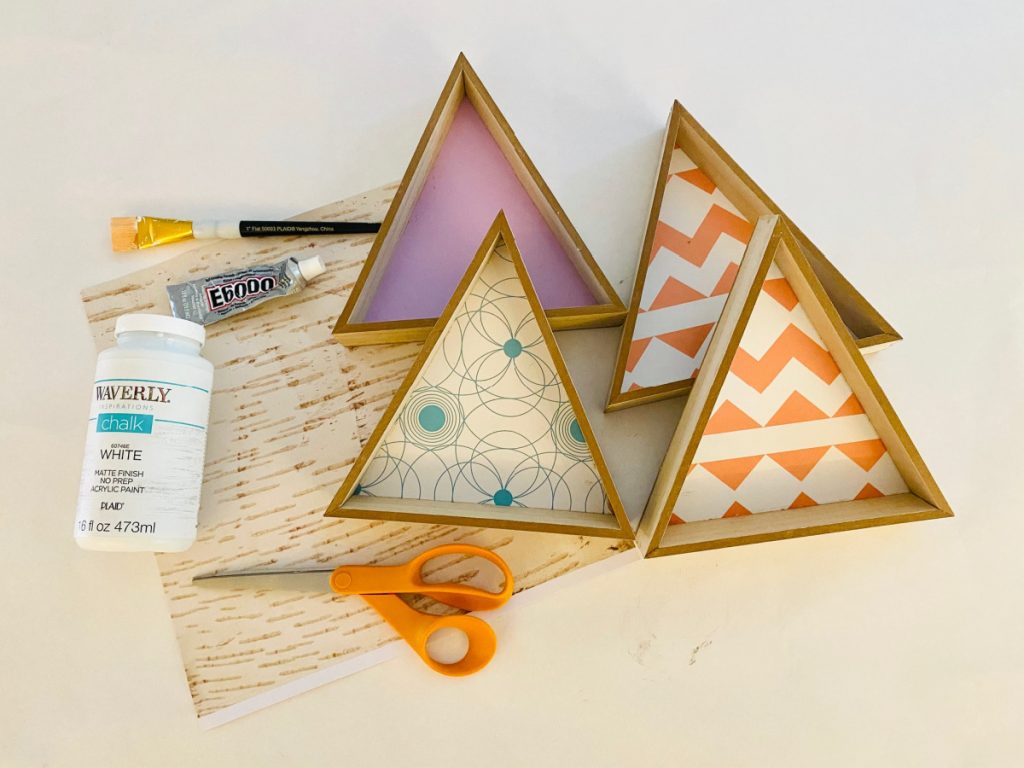 4 Dollar Tree Triangles

Scissors

Pencil

Paintbrush

Waverly chalk paint

E6000 glue

1 12 x 12 sheet of faux wood cardstock (Michaels)
Instructions:
Start by painting each triangle using the Waverly chalk paint (I didn't paint the bottom inside of the triangle but you could if you wanted).
Next trace each triangle on the cardstock and then cut out (I had to cut some off the bottom to make it fit inside of the triangle).
I just stuck the cardstock inside of the triangle as it fit perfectly and didn't need to be glued
Using the E6000 glue, glue the triangles together. I used binder clips to keep it tightly together and let it sit over night.
Style and enjoy!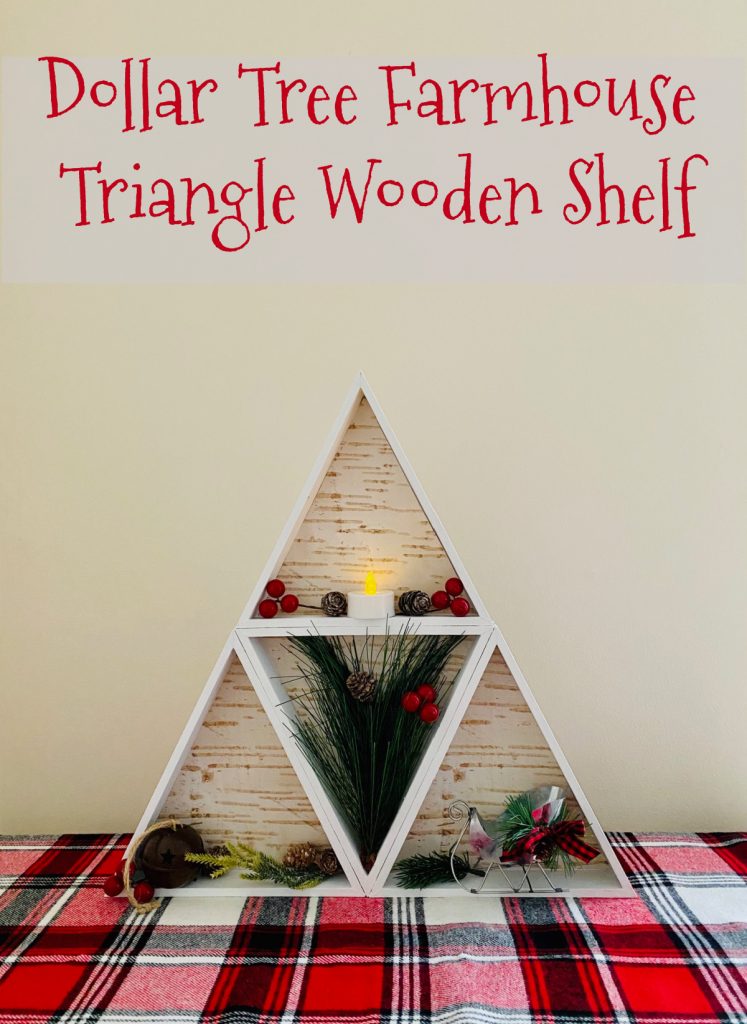 Keep reading for a FUN Giveaway!!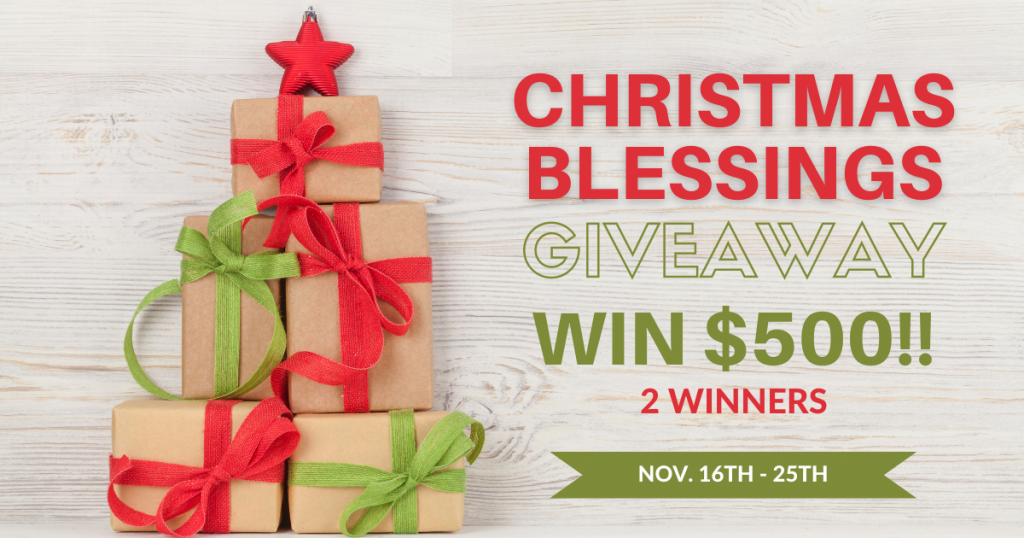 2020 has been quite the year, hasn't it?
It's definitely been one for the books and one we will likely never forget. However, we have finally made it to the holiday season – a time for gratitude, togetherness, and celebration. And to celebrate the holiday season and the year 2020 coming to an end, I've teamed up with some amazing bloggers for the 7th annual Christmas Blessings Giveaway with the hopes of making this holiday season even more memorable (in a good way) for TWO families by giving away $500 in PayPal cash to each family.
While we wish we could bless many more families, we were able to come up with a big prize for TWO families – $500 each (delivered via PayPal) – that we pray will make a big difference in their lives this Christmas season! Whether it's to fulfill their kids' Christmas wishes, pay off some bills, or to help build some savings, our prayer is that it helps to lessen any financial burden and/or fills a specific need, or simply brightens your day.
There are lots of entry options in the Rafflecopter form below. The more you enter, the better your chance of winning! I know it can seem tedious and time consuming to go through all the entries, but isn't a chance at $500 worth it?
Probably so! 😉
Plus, all of these wonderful bloggers donated their own money toward the cash prizes, so this giveaway wouldn't be possible without them. I hope you'll take the time to check out each one. Who knows, maybe you will find some new blogs to follow.
Details:
The giveaway will run from Monday, November 16th through Wednesday, November 25th (ends at 11:59pm EST). Winner will be notified by email shortly after the giveaway ends and will have 48 hours to respond to claim the prize or another winner will be drawn. You must have a PayPal account to win. By entering this giveaway, you agree to be added to the email lists of the participating bloggers. Please be sure to read the Rafflecopter terms and conditions upon entering.