Cinderella Inspired CAKE POPS
These Cinderella Inspired cakes pops for all those who love a happy princess fairytale.   They would be great for a Princess party.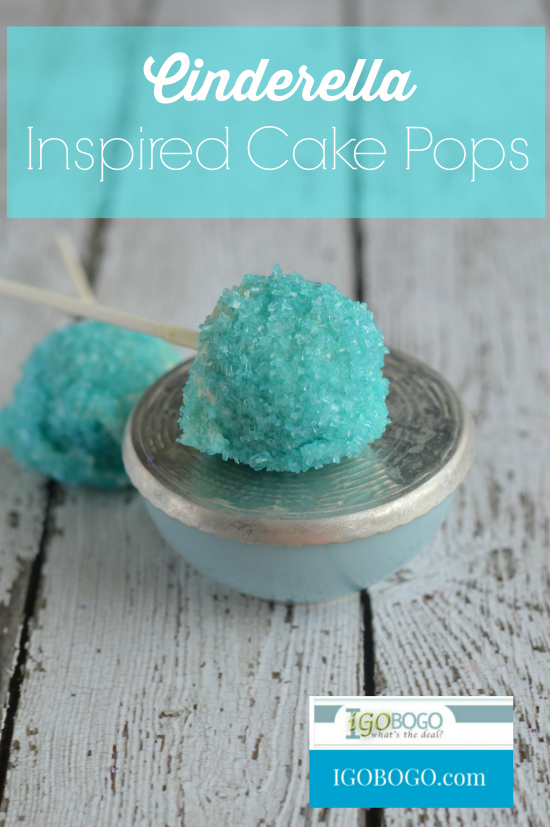 Cinderella Inspired Cake Pops Recipe
Ingredients:
1 white cake box mix (Pillsbury)
3 Eggs
1/3 cup of Vegetable Oil
1 Cup Of Water
Toppings:
Melting white chocolate
Blue sugar sprinkles
 Start by mixing your cake mix up. Add your mix and eggs and slowly add in your water and oil. Then pour into a cake pan and bake according to directions.
Then after it is cooked. Let cook and then destroy. Crumble it up into a large bowl. and add your one can of icing. Then  mix up and roll into small balls. Place on wax paper and put into freezer until harden.
Then take out and melt your chocolate by microwaving every 15 seconds until smooth. Dip your stick into the chocolate and then into the cake ball. Then dip the cakeball into the chocolate.
Then dip the chocolate cake pop after just a few seconds into a bowl of sprinkles and coat. Then set aside on wax paper to harden.
Keep in fridge and enjoy!