Summer is here!  Are you having a craving for something chocolate then this is the recipe for you plus it will help you cool off!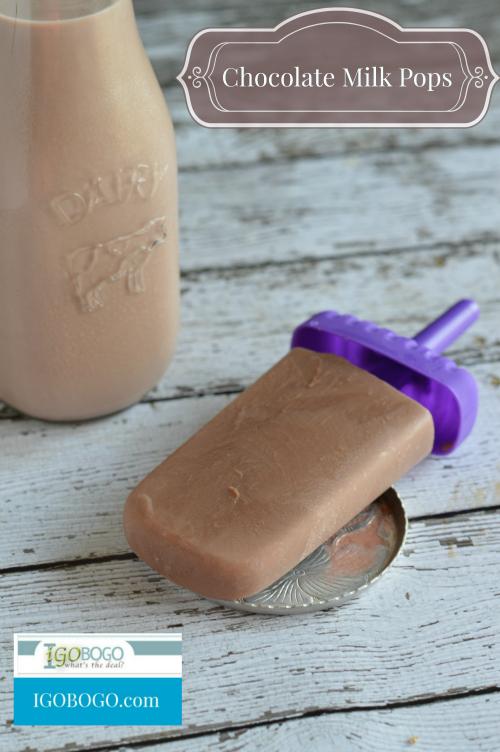 Chocolate Milk Pops Recipe
1  cup of whole milk
1 cup of heavy cream
3-5 tablespoons of chocolate syrup
1 tablespoon of sugar
First start by adding your milk, heavy cream, syrup and sugar int your mixing bowl. Mix for a few seconds and then pour the liquid into your pop molds. Makes about 6 of them. Then freeze over night and enjoy the next morning for a cool breakfast idea!