Have you ever tried cherry with Dr. Pepper?  You are in for a refreshing treat!
Not to mention a super simple recipe!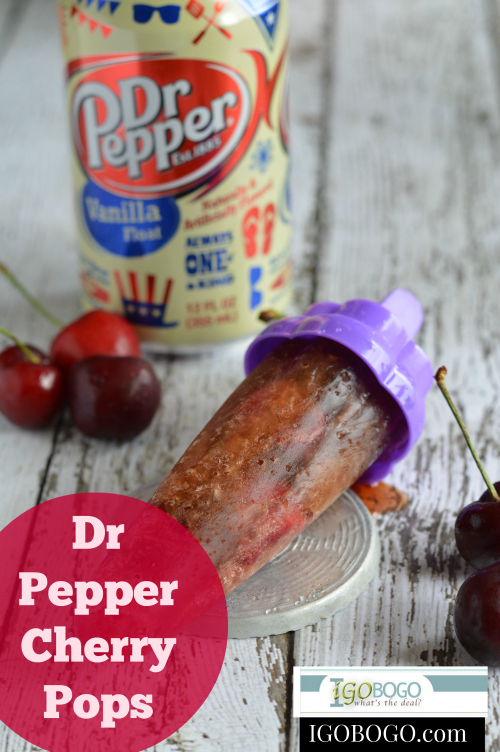 Cherry Dr. Pepper Pops
1-2 cans of Dr. Pepper Vanilla Float
1/2 cup of cut up cherries
Super easy and amazingly delicious. You star by adding the same amount of cherries into each pop mold. This mold and kit Has four total. Then fill the pop mold with the Dr. Pepper. Make sure you leave room at the top for it to freeze or you will have a mess in your freezer. Then let sit overnight and enjoy the next day.
Variations on pop mold may call for more soda and freezing time.
(The pop mold used was a Jelly Belly one bought at Target)