I am so in love with this super cute and fun craft! My kids love playing with playdough construction sets like a real construction company! This is a great way to customize gingerbread men over and over again. If you are making homemade gifts this would be so cute paired with some gingerbread man cookie cutters and a red gingham checked towel. Also check out the DIY Christmas playdough if you want to add more festive colors.
Here's how to make your own Gingerbread Man Playdough:
First you will combine all ingredients into a large bowl and mix well:
Next, pour into a large pot. Add food coloring at this point if desired for a darker color. Cook for 3-4 minutes over medium heat. Stir constantly with a spatula.
After 1 minute your mixture should start to clump lightly then turn into a ball of playdough.
Set playdough on counter or plate to cool. Once cooled it's ready to use.
Use gingerbread cookie cutters to shape into gingerbread men. So cute!!
DIY Gingerbread Man Playdough
Author:
This is a fun easy craft to make with the kids.
Ingredients
1 cup of all purpose flour
1 cup of water
1/4 cup of salt
2 tablespoons vegetable oil
2 tablespoons cream of tartar
2 tablespoon ginger
2 tablespoons cinnamon
Brown food coloring (optional)
Medium sized pot
Spatula
Mixing bowl
Instructions
Combine all of your ingredients in a large bowl and mix well
Pour your mixture into a large pot
Turn your burner on medium heat, cook for 3-4 minutes, while stirring constantly with a spatula, while you stir make sure to scrape the bottom of the pan so that the playdough doesn't burn
After 1 minute your mixture should start to clump lightly, a little more, then turn into a ball of playdough
Set the playdough on the counter or a plate to cool
After your playdough cools, it's ready to use
*store In an airtight container or airtight ziplock baggies and it will last for around 6 months
---
Now for something REALLY special!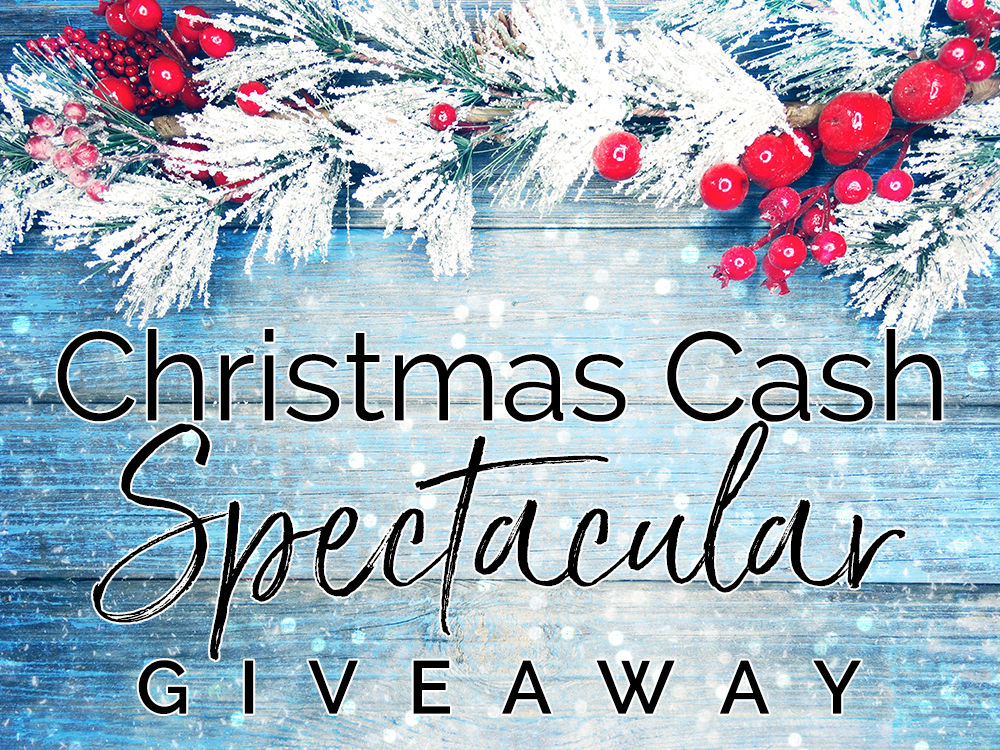 This year has been pretty intense for many families. The struggle is real and there are many that are worried about the bills, the presents, the tree, and even the food itself for Christmas dinner. It doesn't need to be an anxiety inducing season though. There is a hope that can be found in help that others offer. This help can come in various forms and may it be found in a quiet moment, a shared laugh, or a restful night. This year I have teamed up with a group of amazing bloggers that want to also be a part of the help during this Christmas season.
We are so excited to share that we are going to be able to bless ONE family this year with $500 in PayPal cash. Together we pray that this will help with any of the worries and anxiousness of the season. All of us are wishing for a wonderful Christmas filled with blessings and sweet memories for you and your family!
This Christmas Cash Spectacular runs from 11/30/2-12/07/20 and you can enter on the form below. It is hosted by KingSumo. There are numerous ways to enter and gain extra entries too, so please take a few minutes to visit each entry to increase your chance to win. You MUST have a PayPal address to win this giveaway and the winner will be chosen at random on 12/08/20 and notified by email that same day.